Pearls
Natural pearls are some of the oldest gems collected by mankind. Natural pearls continue today to be desired objects at auction. SSEF has tested many of the world's most iconic natural pearls in recent years. Our expertise in pearl testing rests on continuous research and expeditions to natural pearl sources and cultured pearl farms worldwide.
We test different types of pearls objects
Single or multiple loose pearls
Pearls mounted in jewellery
Pearl necklaces
We distinguish between natural and cultured pearls, freshwater or saltwater pearls, possible treatments on a pearl and whether a pearl has been worked or not. SSEF does not comment on the species from which a pearl may have come from. Since 2017, we offer radiocarbon age dating of pearls as a service to clients (click here for more information).
Explore our research library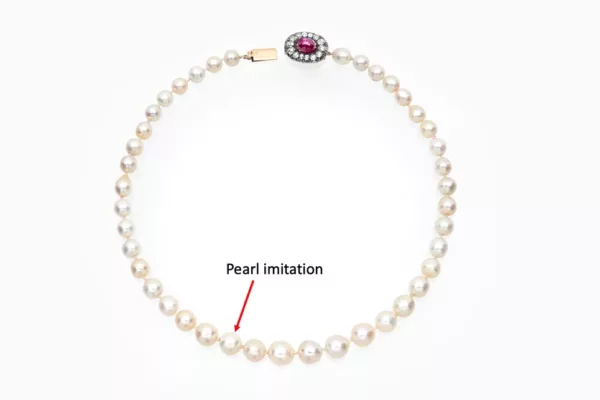 Our testing not only revealed the presence of 40 natural pearls of a quite remarkable diameter (8-11 mm), but in addition one imitation pearl consisting of a plastic bead covered by a 'lacquer' coating that seeks to mimic a pearly lustre.