Scientific Gemmology course
Intense one-week course in scientific gemmology. You will work hands-on with advanced, portable gemmological instruments such as the FTIR spectrometer, UV-VIS spectrometer, Raman Microspectrometer, and ED-XRF Spectrometer, to become aware of the spectroscopic characteristics needed to: i) identify minerals/gemstones/gemstone varieties, ii) distinguish between natural gemstones, their synthetic counterparts, as well as their imitations, iii) detect common gemstone treatments, iv) determine the origin of some gemstones, as well as iv) identify diamond types and diamond imitations.
5 days, 5000.- Swiss Francs
Upcoming courses: 03 – 07 July 2023, 13 – 17 November 2023
Aim of this course
The goals of this course are: i) to introduce students to portable spectroscopic instruments used to solve common gemmological problems, ii) to be aware of how to interpret and think critically about results, and iii) to be aware that there are limitations to the instruments and interpretations of data that can be made.
Day 1
Introduction
How to identify minerals with the ED-XRF and Raman microprobe.
How to determine gem varieties with the ED-XRF and UV-VIS spectrometers.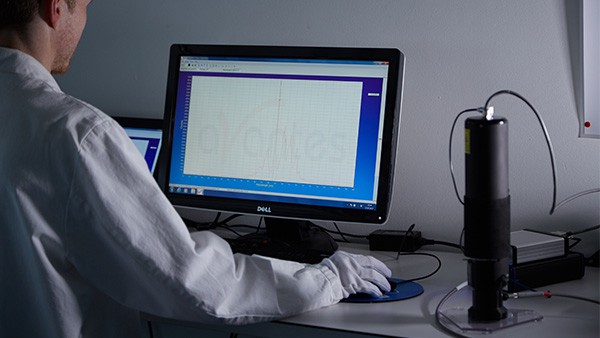 Day 2
How to determine gemstone authenticity (natural vs synthetic) and identify imitations of natural gemstones using the ED-XRF, FTIR, and Raman Microprobe.
Day 3
How to identify treatments with the FTIR, Raman Microprobe, and ED-XRF.
Day 4
How to determine gemstone origin with the ED-XRF and UV-VIS.
There will also be a practical session with our LA-ICP-TOF-MS to show the versatility of the instrument.
Day 5
Description of how the portable instruments work.
Discussion and review of content covered during the course.
Presentation of the SGC-Scientific Gemmology course Certificate of Attendance.
Information on dates and prices of courses: click here