Advanced Gems & Jewellery Course
This advanced training course (ATC) "Gems & Jewellery: History, Identification and Important Trends" is unique in that it combines the history and significance of gems in historic and modern jewellery. You will learn about the different uses of gems, and how these link with different periods of jewellery. Through this approach you will learn about criteria to identify jewellery with gems, and gain insight into possible criteria for valuation. This course is taught in small groups with lectures about the jewellery and gemstone history and topics on, for example, materials, techniques and value.  Much of the afternoon is dedicated to practical workshops handling jewellery. . Originally set up in part by Vanessa Cron (@jewelsandthegang), founder of Research Jewel, it is now taught in collaboration with jewellery historian Kathia Pinckernelle. The jewellery history lectures will be mostly image-based, travelling through time from pre-historic beginnings to contemporary jewellery.
5 days, 4000.- Swiss Francs
Upcoming dates: 17 – 21 April 2023, 27 – 01 December 2023
Gems & Jewellery course: History, Identification and Important Trends
Aim of this course
This course is ideal for people who are already active in the gem and jewellery trade. Linking gemmology knowledge to deeper knowledge about jewellery pieces will provide you with different perspectives on how to identify gems and jewellery from different ages.
Day 1 – The gem factor: Cultural history and evolution
From the Origins of Jewellery to the Middle Ages
Gems since Antiquity
Materials & Jewellery Techniques in Historical Context I
Day 2 – The technical factor: The hands behind the jewels
From the Renaissance to the 19th Century
Treatments & Imitations through the Ages
Materials & Jewellery Techniques in Historical Context II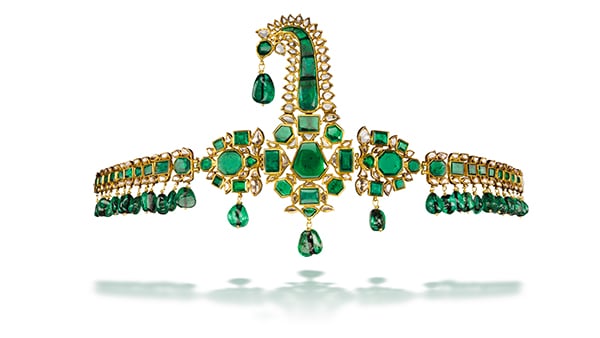 Day 3 – The Design factor: History of jewellery design
The Belle Epoque and Art Nouveau
Cutting, New Sources and Gemmology
Market Values & Prices
Day 4 – Understanfing the visibility factor: How knowledge is shared
Art Deco
Gems in the 20th and 21st Centuries
Day 5 – Identifying trends and value: Jewellery valuation
From Retro to Important Contemporary Jewellery
Information on dates and prices of courses: click here