Introduction to pearls
Start your journey to becoming a pearl expert in this free online course.
This course is also available in French, simplified Chinese, traditional Chinese and Japanese – Click here
Introduction to pearls
What is the Difference between a Natural Pearl and a Cultured Pearl?
Famous Pearls
Explore the World's Most Expensive Pearls
What are Natural Pearls Worth?
How Rare is it to Find a Pearl in an Oyster?
Which Country is the Largest Producer of Pearls?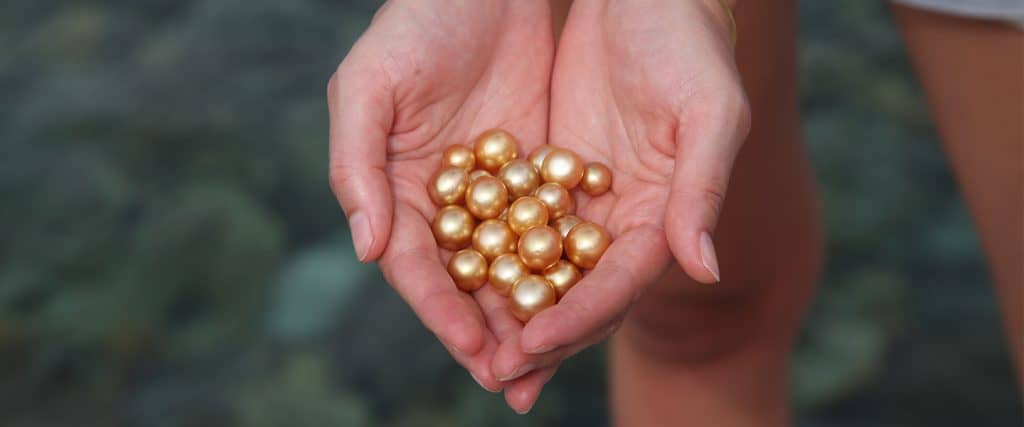 Pearls: origins & formation
How Does a Natural Pearl Form?
How Does a Cultured Pearls Form?
Freshwater and Saltwater Pearls: Telling Them Apart
Where Does Pearl Farming Take Place Today?
Does a Grain of Sand Lead to the Formation of a Pearl?
How Natural and Cultured Pearls Really Form
Quality factors, sustainability and  treatments
How to Know if it's a Natural Pearl
What is the Best Colour for a Pearl?
What is Nacre Thickness?
How to Drill a Pearl
Is Pearl Farming Sustainable?
Can a Pearl be Treated to Improve its Surface?
Can the Colour of a Pearl be Improved?
The science of pearl testing
How to Tell if it's a Pearl or an Imitation
How to Tell if it's a Natural Pearl or a Cultured Pearl
How to Tell Where a Pearl is From
Is there DNA in a Pearl?
How to Tell the Age of a Pearl
Traceability of Pearls
What Instruments are Used to Test Pearls?
I had always heard that a pearl formed because of a sand grain. And so it isn't. I really enjoyed how this pearl course dispelled that myth with informative chapters. Also loved the video on pearl farming and sustainability.
About the courses
Self-paced course: access the information you want, when you want it.
Test your knowledge about pearls with a quiz at the end of this course. Please note these are short introductory courses, they are not trade qualifications nor

 do they give you the possibility of adding letters/credentials after your name.
About your instructor
SSEF (Swiss Gemmological Institute SSEF) is a non-profit Swiss foundation whose aim it is to further the science of gemstone testing and gemmological training. We are one of the leading gem labs in the world and have scientifically tested many of the world's most prestigious gemstones.
To get that information & other services — click here to visit our website
Frequently asked questions
Who are these courses for?
Access trustworthy information from one of the world's leading authorities on pearls.
Curious about pearls? Start learning more with this free course.
Are you in the jewellery or pearl trade and you want to gain expert insights on topics such as quality factors of pearls, how to know what kind of pearl it is and where pearls come from? Then this course is for you.
When does the course start and finish?
The course starts now and never ends! It is a completely self-paced online course – you decide when you and when you finish.
How long do I have access to the course?
How does lifetime access sound? After enrolling, you have unlimited access to this course for as long as you like – across any and all devices you own.
What this course is NOT:
How to buy a pearl
How to sell a pearl
How to drill a pearl
How to certify a pearl
How to price a pearl
Learning to design pearl jewellery
Knowing what pearls to invest in