Introduction to rubies
Start your journey to becoming a ruby expert in this free online course.
This course is also available in French, simplified Chinese, traditional Chinese and Japanese – Click here
Introduction to rubies
What is the Difference between Rubies and Pink Sapphires?
Famous Rubies
Explore the World's Most Expensive Rubies
How Hard is a Ruby?
How to Cut a Ruby
Rubies: origins & formation
Rubies in Different Cultures
How do Rubies Form in Nature?
How are Rubies Found?
Can you Tell how Old a Ruby is?
When Were Rubies First Discovered?
In Which Countries are Rubies Found Today?
Expedition to Mogok, Burma: Visiting Ruby Mines
Synthetics, treatments and imitations
How to Know if it's a Real Ruby
What is the Best Cut for a Ruby?
What is the Best Colour for a Ruby?
How Does Clarity Affect the Value of a Ruby?
Identifying Inclusions in a Ruby
How to Know if it's a Synthetic Ruby
How to Treat a Ruby?
How to Know if a Ruby has been Heat Treated or Not
The science of ruby testing
How to Tell if it's a Ruby or Glass
How to Tell if it's a Natural Ruby or Not
How to Tell if a Ruby is Treated or Not
How to Determine the Geographic Origin of a Ruby
Traceability of Rubies
What Instruments are Used to Test Rubies?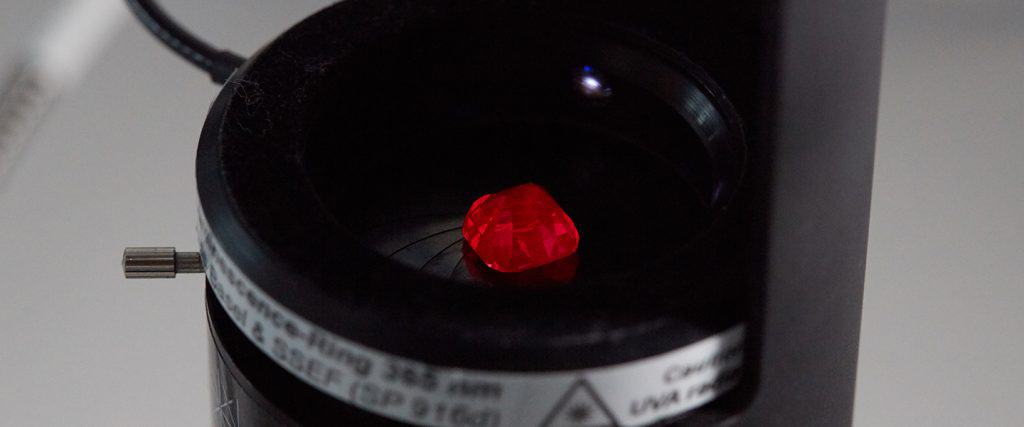 这门课程一开始会让人觉得信息量很大。 但考虑到自控节奏,我更多地使用它作为关于红宝石的一个很好的信息来源。 我真的在考虑在国际旅行恢复后参加一门关于红宝石的实验室课程,学习如何用放大镜和显微镜分析红宝石。
This course can feel like lots of information at first. But given the self-paced rhythm, I use(d) it more as a good source of information about rubies. And I'm really considering taking a practical course about rubies once international travel resumes to learn how to analyze rubies with a loupe and microscope.
About the courses
Self-paced course: access the information you want, when you want it.
Test your knowledge about rubies with a quiz at the end of this course. Please note these are short introductory courses, they are not trade qualifications nor

 do they give you the possibility of adding letters/credentials after your name.
About your instructor 
SSEF (Swiss Gemmological Institute SSEF) is a non-profit Swiss foundation whose aim it is to further the science of gemstone testing and gemmological training. We are one of the leading gem labs in the world and have scientifically tested many of the world's most prestigious gemstones.
For more information about ruby testing services — click here to visit our website.
Frequently asked questions
Who is this courses for?
Access trustworthy information from one of the world's leading authorities on rubies.
Curious about diamonds and gemstones? Start learning more with this free course.
Are you in the gemstone or jewellery trade and you want to gain expert insights on topics such as quality factors of rubies, how rubies are treated and where rubies come from? Then this course is for you.
When does the course start and finish?
The course starts now and never ends! It is a completely self-paced online course – you decide when you and when you finish.
How long do I have access to the course?
How does lifetime access sound? After enrolling, you have unlimited access to this course for as long as you like – across any and all devices you own.
What this course is NOT:
How to buy a ruby
How to sell a ruby
How to certify a ruby
How to value a ruby
Learning to design ruby jewellery
Knowing what rubies to invest in
How to tell if a ruby is real
Learning to identify a synthetic ruby using a loupe